<!- START OF BODY -->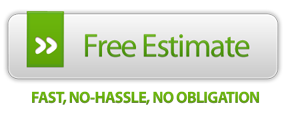 Let's face it - cleaning house isn't a whole lot of fun. Isn't there something else you'd rather be doing?

Having a cleaning service nowadays isn't a luxury anymore. As we try to balance our busy lives and get more out of our leisure time, hiring some cleaning help is becoming more common. An occasional cleaning service ensures your house will be given the care that you might not have the time or inclination to provide. And having a consistently clean house helps prevent insect infestations, clears clutter (a potential fire hazard), and helps to provide a healthy environment.

STRESS LESS - PLAY - LIVE BETTER


We leave you a home where you can feel comfortable and sure that everything has been taken care of, from kitchen to bath to all the other rooms.